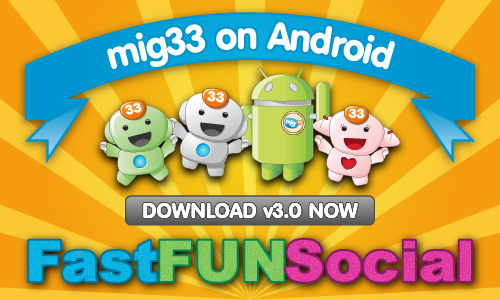 Lemah4yu - The latest version of the
mig33 Android client is here!


We would like to thank all
mig33 users for your
wonderful feedback during
the Beta testing.

The new mig33 Android client
is faster and easier to use –
every feature is focused on
delivering FAST , FUN and SOCIAL entertainment to your Android mobile phone!

Some nifty new features that
we can't wait to share with
you:

Whole new sleek interface
allows for FAST and EASY
access to all features! You
can now swipe through
screens to access the many
mig33 features!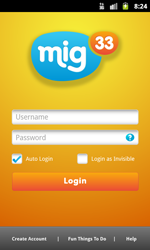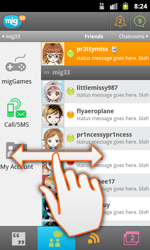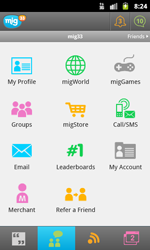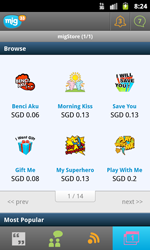 New photo application
allows you to snap your
memories & add fun
frames and effects to them
before sharing your
joyous moments with your friends!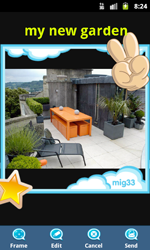 Multi-tasking is here!

New
Window Manager allows
you to switch between
multiple conversations,
chatrooms or pages easily.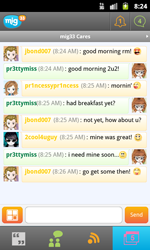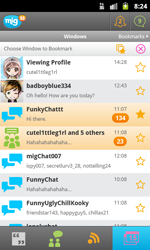 Share your thoughts with
your friends & find out
what your friends are
doing with mig33 updates!
Don't miss out on a thing
anymore!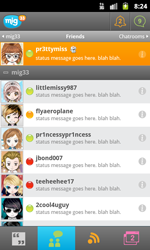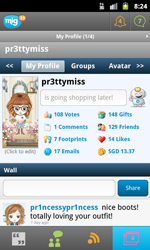 Hours of fun with better
battery life! Your Android
device will save battery
and reduce data traffic
when the application is idle
or in background mode.

Get ahead with mig33 on
Android. It's the one app
to connect us all.

So why wait? Download mig33 v3.0 for Android today

Source mig33